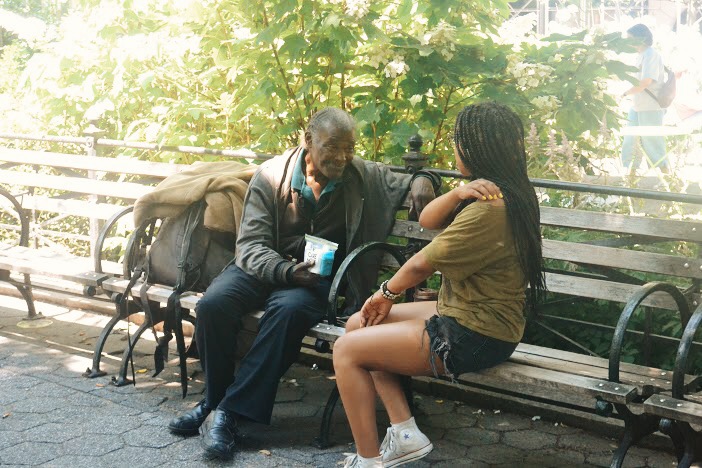 We believe that every act of kindness counts. Small deeds can often go unnoticed but we hope to show the world that every ounce of kindness and generosity can help others become more compassionate and in turn help make our world a better place.
With initiatives ranging from the delivery of care packages, to clothes drives to hyperlocal community events, we strive to restore humanity by creating opportunities to empower and help the less fortunate whenever, wherever and however we can. At Care More we believe that the purest form of love is doing for others. Our goal: bring joy to all walks of life through the art of giving while encouraging others to get involved, give back and simultaneously elevate their souls in the process.
1.8K+
CARE PACKAGES DISTRIBUTED
800+
VOLUNTEERS GIVING BACK
PACKED WITH LOVE
Care More's 'Packed With Love' Initiative provides care packages filled with toiletry items that contain deodorant, toothpaste, toothbrushes, lotion, soap, a healthy snack, handwritten notes of encouragement from our volunteers and resources to shelters, meal kitchens and long-term housing requirements. Many homeless individuals suffer from depression and often times feel alone, invisible and often mistreated. At Care More, we strongly believe that communication has the power to positively uplift ones spirits and change lives. Therefore, during the distribution process, volunteers are encouraged to sit and take the time to get to know the stories of those of who they're helping.Since our inception in October of 2014, we have been able to deliver over 1,600 care packages to the less fortunate in New York City, Newark, NJ and Philadelphia, PA. Join us in our mission to deliver care packages to major U.S. city battling homelessness.
DONATE PRODUCTS
Help us gather the necessary materials for our care packages we deliver to the homeless. In order to make our programs a success we need your help! Fill out the contact form to connect with a Care More leader on where to ship or drop off donations (if you're in the NYC area).
Toothbrushes

Toothpaste

Deodorant

Chapstick

Lotion

Body Wash

Mouth Wash

START A CHAPTER
Bring Care More to your community and help those in needs by utilizing the various resources from our programs.
Attending our Packed With Love events is just one way you can give back through Care More!
EMployee volunteering
Get your coworkers together for a Packed With Love event! Great for building team.
INDIVIDUAL FUNDRAISING
Donate your birthday to our cause or gather your friends & family for a fun charity event.
Make a Donation
Send in hygiene products or make a monetary contribution. Anything helps!